A Micro CMS
A small, open source flat file system to build fast, simple websites:
la.plume
This website is the demo.
Free easy-to-use low-tech website system
Simple to install and manage your own website
Featherweight for extreme simplicity and speed
Create and edit your own web content online
HTML5 Web Standards web pages in one click
Password-protection publishing option *

new

*
Produces smartphone-friendly web pages
A flat-file Micro CMS created 2008-2013 by Patrick Taylor
It's tiny, powered by only 25 php files (that's micro-featherweight). Create super-fast web pages in just one click, including add to menu, title tag, text banner, and page heading. Add new pages and images in seconds, from anywhere online. Database not required. Skill not required.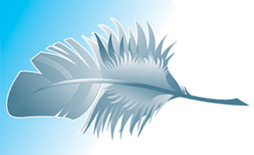 In the world of content management systems this micro CMS is as light as a feather. Zipped for download with all 'mod cons' it weighs 48 kilobytes compared to a fully featured CMS like Drupal at over 3 megabytes. This micro CMS provides the simplest possible way to create and edit W3C standards-compliant pages for the world wide web.
---
The admin 'backend' consists of only two three four pages:
Create/edit as many web pages as you like
Upload photos to include in your web pages
Receive/add/edit visitors' comments
Simple online setup page *

new

*
---
la.plume

micro CMS features
Simple to install on your server
One click page create, edit, or delete
Pre-moderated comments (via email)
Much faster than WordPress
Contact page with contact form
Powered by only 25 php files in total
Doesn't use a database
'Friendly' ULRs with no file suffixes
Edit stylesheet in backend admin
Runs on Apache web server with PHP
Open source and completely free
Originally created February 2008. From 22nd September 2013, version 6.1.
la.plume micro CMS (version 6.1) free download »
Why use a micro CMS?
la.plume micro CMS is kept simple and not over-featured, doesn't use a database, and shouldn't require regular upgrades. The newer versions are mostly cosmetic or to improve the functionality of the system 'as is'. The content remains untouched. The attraction is speed and simplicity. More »
It should appeal to users who simply want to publish clean uncluttered web pages without building them one by one and having to upload them by FTP. Once the CMS is installed, the website can be developed and managed online from any computer with a web connection. It requires no knowledge of HTML, though HTML can be used to enhance the pages with headings, hyperlinks, images, tables, lists, and emphasized text.
la.plume?
It's featherweight and French for "feather" is "plume" (like pen).